LED Step Profiles (leds included)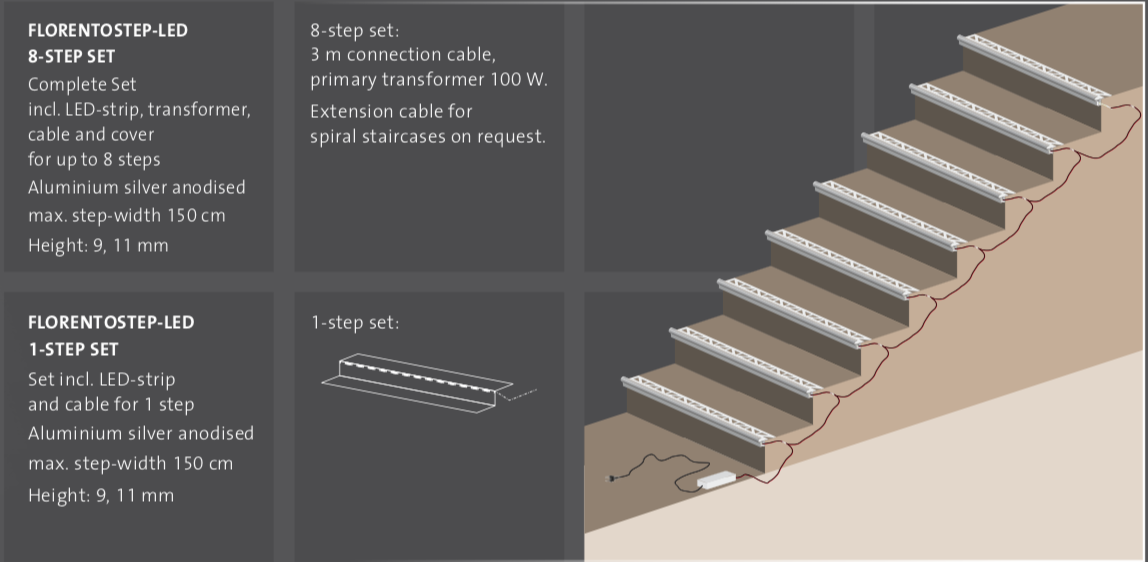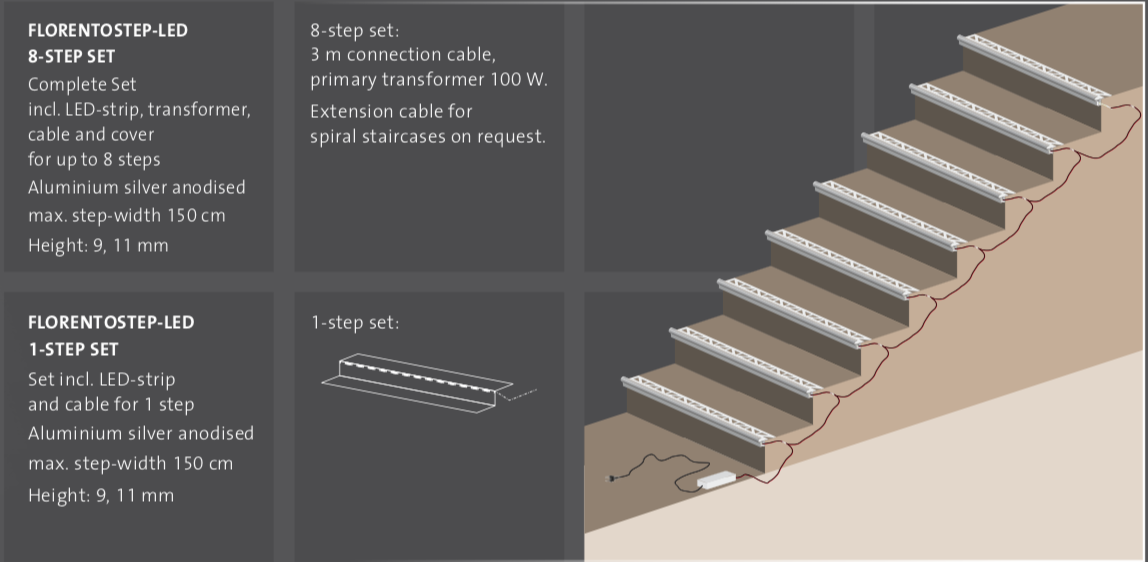 LED Step Profiles (leds included)
Illuminated stair nosing profiles with a Florentine design for steps and stairs with tiled or natural stone surfaces. Suitable for installation both internal and external. High quality lighting for steps and stairways.
Extremely easy to install

An exceptional price: performance ratio

Available as 8-step set and 1-step set

Titanium or Anodized Aluminum finish - *custom colors special order 6-8 week lead time*

Transformercontroller sold separately - 8 steps required 100w transformer.
Anodized Aluminum finish:
The highly decorative LED STEP stair nosing profile is now also available in an illuminated LED variant. The timeless, elegant Florentine classic design and high loading capacity for the safe protection of step edges in all areas are further enhanced by
the use of modern, bright LED strips.
Illuminated stair nosing profiles offer a great deal in terms of visible safety.
For LED strips – also suitable for outdoor use –
and a comprehensive range of control and connection accessories.
STEP-LED 8-step set
for complete installation on 8 steps of stairs, including cabling and a 100-watt transformer. To set up lighting on stairs with more than 8 steps, multiple 8-step sets in combination with 1-step sets will be needed.
FLORENTOSTEP-LED 1-step set
for complete installation on 1 step of stairs, including cabling (without transformer)
for connection to 8-step set.